I was able to purchase with preorder the Samsung Galaxy S8 through Verizon Wireless. They expedited my order to get it 2 days (04/19/2017) before release (04/21/2017) before it hits store shelves. What is funny is Verizon shipped it to Fedex last Saturday (04/15/2017) but requested it to be delivered the 19th instead of standard time. Funny really! Anyways, let's jump into my first impressions of the phone for this Galaxy S8 review. Let's open the box of the 2017 phone of the year!
Update! Learn how to save on the Galaxy S10; getting it near free or save $600!
First Impressions
When I watched the Samsung "Unpacked 2017" live event announcement of the Galaxy S8, I was not impressed. Compared to their previous S7 and S5 events, this one lacked luster to me. After watching 30 minutes into the event, I quickly noticed Samsung wasn't noting anything worthy like Camera quality upgrade, Battery improvement, Front facing speakers, Qualcomm 4.0 quick charge, nothing along those lines. It was a huge turn off to be frank. Then after I hear they removed the fingerprint reader from the front and placed it to the right backside of the phone, my hopes were practically shot down.
So why did I purchase the Galaxy S8 depict the flaws I instantly saw in the phone?
Promotional Details
The pre-order rewards / goodies were enough to sway me (alone with the other benefits of having the Galaxy S8. I was able to sell my Galaxy S7 for around $300, purchase the S8 for $269.99 with tax on 2 year contract with Verizon Wireless, and early terminate that contract for $175. I plan to buy the ultimate $99 samsung experience reward.
So let me quickly break that down… Hope you'll benefit from this with the Galaxy S8 review 🙂 Warning: Verizon contracts are only for B2B accounts and existing grandfathered-in customer accounts. If you are on the Edge, Unlimited, or New Verizon plans, this transaction won't work for you! Sorry 🙁 But you can still trade in your Galaxy S7 for $300 and get the S8 for $15/mo if you have the VZN Unlimited plan.
Sold Galaxy S7: +$300
Galaxy S8 (with taxes): -$269.99 (Valued $720 without taxes)
Early terminate contract: -$175
Ultimate Samsung Pre-order Gift: -$99 (Valued over $500)
Total: $243.99 (Value over $1,200)
Onto the Galaxy S8 Review
Battery Life
Story developing… Check back in 2 days
Camera Quality
Story developing… Check back in 2 days
Phone Cases / Tempered Glass protectors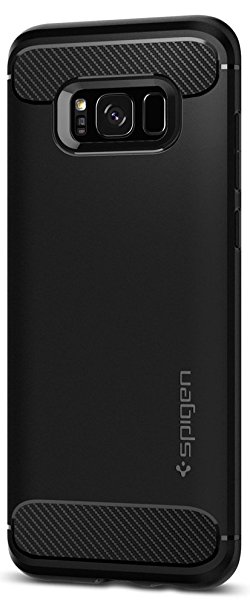 I bought 1 phone case, and 1 tempered glass screen protector for my Galaxy S8.. Here are the Amazon links!
Charging Speed
Disappointedly, Samsung has limited the Galaxy S8 to charging with Qualcomm 2.0 quickcharge, instead of the feature Quickcharge 4.0 the Snapdragon 835 comes with. This limits the vase improvement of charging speed, and even temperature regulating safety measures that 4.0 would bring. Over 20% speed improvement just from 3.0 to 4.0. Qualcomm even states in their blog "Quick Charge 4 is expected to be commercially available in the first half of 2017"
Perhaps Samsung will introduce this later on? We can only hope so!
Fingerprint Reader Issues
I honestly didn't have that bad of an issue with the fingerprint reader. I like to hold the phone in my left hand, and my finger naturally just falls on it. Now I do prefer the face unlock because of speed, but for purchases and sensitive data I will use the fingerprint lock. But Samsung honestly could have done the Galaxy S8 justice by putting the fingerprint reader in the middle of the back like the Google Pixel and other LG phones already do.
Should I upgrade from the S7 to the S8?
That would depend on if you're looking for these improvements
Battery life
Rear Camera
Fingerprint reader on front or middle of back
If so, then no, don't upgrade just yet. Wait until Note 8 or Galaxy S9 next year. But if you're needing an upgrade, and want the latest phone which a wonderful camera, bigger and pretty display, Iris scanner, Samsung Bixby, and Samsung support? Then really consider the S8 if you can afford it. It's a really good phone, but it's not a milestone improvement from the Galaxy S7.
Recommended Video Reviews
Here are some great videos of trustworthy YouTubers who have already reviewed the Galaxy S8 or S8+ and they share their thoughts about it. Totally check them out!