Hey guys! Today, I'm going to show you how I purchased my CHEAP Keurig coffee maker for half price (~$50). They average about $90-$120 on Amazon at the writing of this article. If you look over at Walmart's website you'll see their best price is $89 + sales taxes.

However, I was able to buy this one at $53.37; very close to half the average price. How was I able to do this? Simple! Amazon Warehouse deals


Why would I want a Keurig Brewer?

Keurig Green Mountain is the creator and company of the Keurig brand series brewers. They specialize in allowing a large range of single-cup brewing varieties, including hot and cold coffees, teas, cocoas, dairy-based beverages, lemonades, cider, and fruit-based drinks known as K-Pods.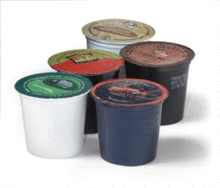 Video of the Keurig Coffee Maker (60fps)
Where to find the cheap keurig machines
I have yet to find a better solution on how to get an excellent condition, cheap keurig machine on the internet than the one I'm showing below.
Check the Amazon Warehouse Deals
You go to the Product page, then below the short description near the Product image, click the "See other". On this page you'll find other sellers, both new & used ones, that are for sell. Normally you'll find the Amazon Warehouse deals at the top of this page if there are any available.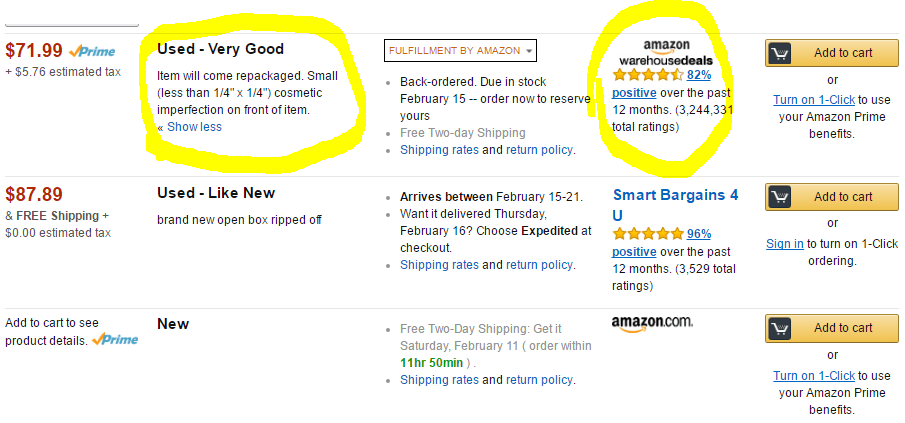 Find the best deal and price
Look over the amazon warehouse deals for the best condition one at a price you're willing to pay. Also be sure to read what day Amazon expects it to "Arrives between" so you know how long you'll be waiting. After that you'll want to checkout and purchase it!
Congratulations! You ordered a pre-owned Keurig at an amazing lower price!
I purchased mine at under half price of the retail value which is WAY CHEAPER and there was absolutely nothing wrong it with! Came with original papers, box, everything! Just be sure to double check the item description you plan to buy!
Hope this has helped you! 😀